Talent+Tech
Get Ready for World-Class Legal Marketing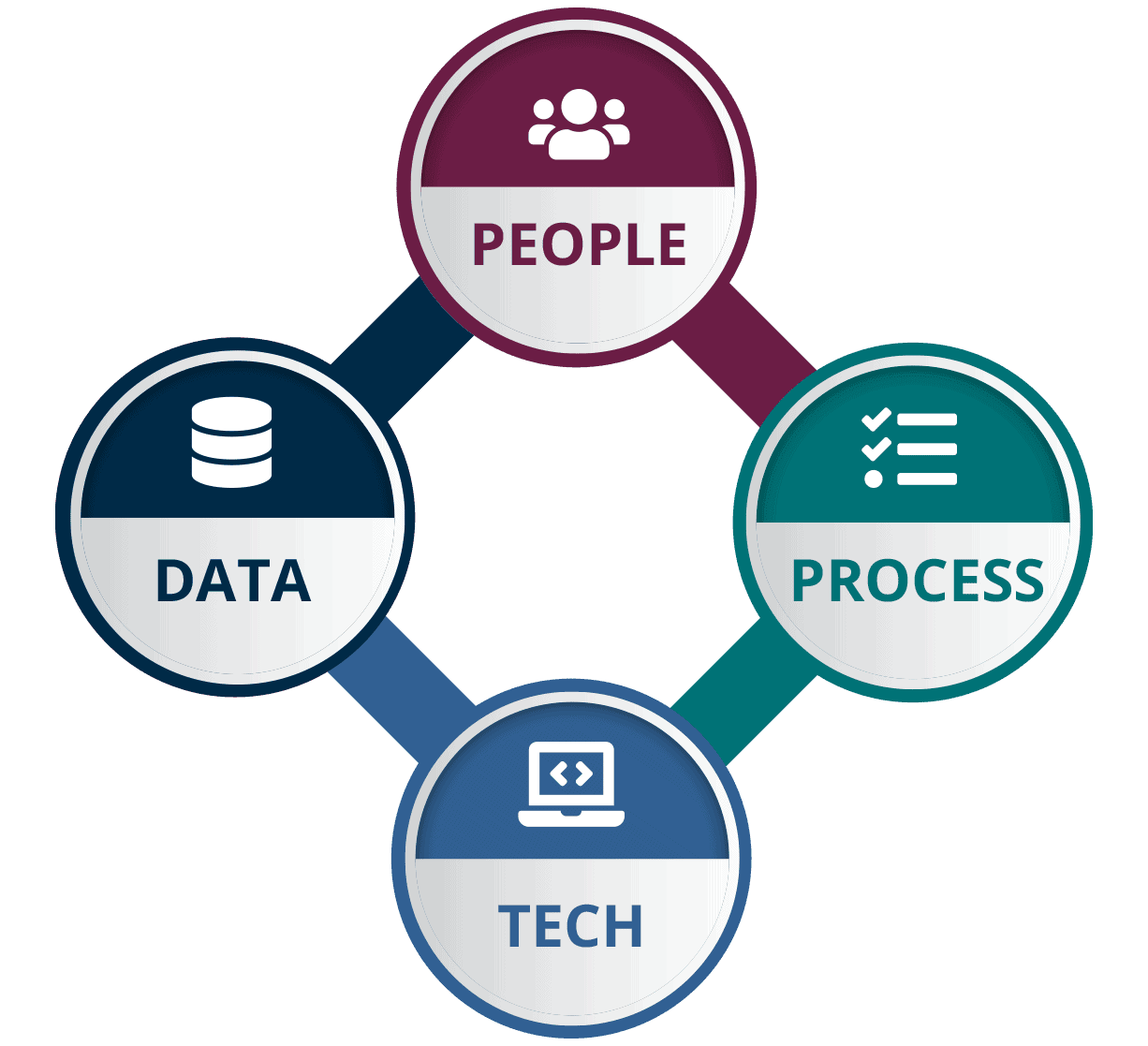 People. Process. Technology. Data.
Together, they drive action.
Harmonized, they drive success.
Optimized, they make your team world-class.
Do you have what it takes to be world-class?
Our recent Law Firm Marketing Operations Index indicates that a typical law firm has implemented 17 separate technologies to support Marketing & Business Development. CMOs report that less than 20% of those technologies are truly integrated. This lack of integration among a department's various tools is the #1 technical challenge facing law firm CMOs today.
Our research delivered another clear message: CMOs are not confident that their firms meet best-in-class marketing & business development department standards. And that they have not yet fully aligned marketing activity with revenue growth or BI.
Does it matter? Absolutely.
The business leaders that marketers serve are motivated to wring the greatest possible value out of the firm's marketing expenditure. If marketers can't prove that value, they won't have a seat at the budget table.
Putting it another way: If CMOs don't have the facts about marketing's business contribution at their fingertips, the opinions and preferences of individual law firm partners will determine their and their department's fate.
Marshaling those facts to prove one's value is key to legal marketers' success and professional respect.
Take our quick Martech Readiness Quiz to find out where your firm stands — and how to leverage strengths and bridge gaps in your marketing technology.
Do you know how to transform great potential into sublime performance?
Do you have clearly defined processes to advance your business goals?
Do you understand and optimize your current marketing & business development technology capabilities?
Choose the package that's right for you